Developer note, in February

Hello. Everyone!
This is Leesy, the developer of <Zelter>.
At the end of January, we delivered the updated build of Zelter to the publisher and I got many opinions and insights from many of you through Discord. Taking this into account, we made further improvements.
Added levels

For those who feel that the challenge mode is too difficult, we have added an easier level for everyone to enjoy.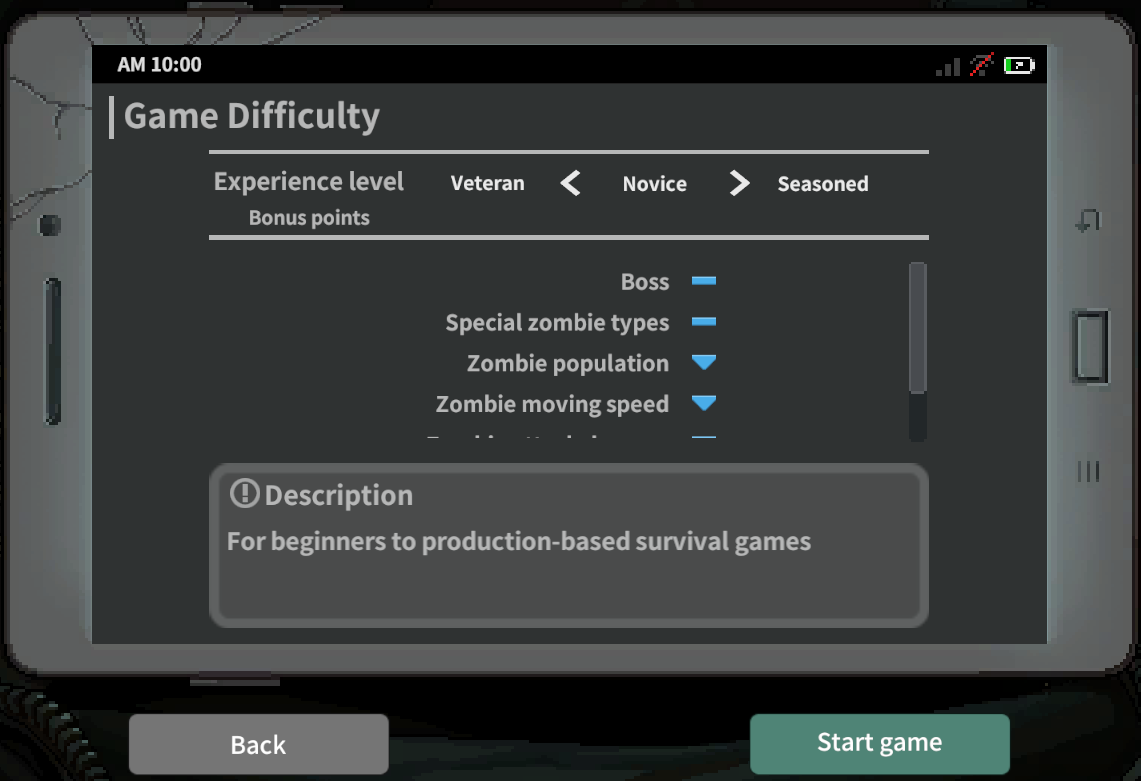 New - Suitable for those new to crafting-based survival games.
Regular (previously Alert Level 1) – Suitable for thrill-seekers who have already played crafting-based survival games
Proficient (previously Alert Level 2) - Suitable for those who are familiar with crafting-based survival games and find the previous levels easy.
Started R&D of the Pioneer Mode

Some Zelter players have voiced opinions that the challenge mode makes them feel too much pressure. So the development team started R&D to develop the Pioneer Mode. This mode will include a save function, and development will be focused on the needs of those who want to enjoy Zelter in a more comfortable way.
Started R&D of the multiplayer mode

In order to swiftly meet the needs of users who want to enjoy Zelter with their friends, we started R&D earlier to develop the multiplayer mode. Since many zombies appear at once in Zelter, it is technically challenging to synchronize them in real time on the network. Due to this, it will take some time for the development to be completed, but we will do our best to deliver the quality that will fully satisfy users.
Currently, the publisher is planning to carry out multilingual translations, including the new levels of the challenging mode.
We would like to offer words of apology for the delay in updating the live server.
We'll meet you again next month with updates on our development work.
G1 Playground will always do its best.
Thank you.
Sincerely, G1 Playground