Developer note, in October

Hello everyone!
I'm Xernis, A developer from <Zelter>.
Fall has passed and winter is approaching quickly. We hope everyone stays healthy in this cold weather.
This moth, we spent most of our time optimizing and balancing tests.
Especially seeing the result of optimization, we are finding some performance accomplishments and I wish to share the news.
We will give you more detail on the development progress of October.
■ Optimization R&D
In cases of zombie based movies or games, we believe that the image of endless crowd of zombies is a big attraction.
So, we wanted to capture as many zombies as possible on screen, and to do so we optimized R&D in many areas. Our aim for the computer specifications are as follows.
▶ Aimed specification
- CPU : i5-4690 3.5GHz
- RAM : 8G
- VGA : geforce GTX-750 2G
(These specifications are at a level that can be played by more than 80% of users on Steam as of September 2021.)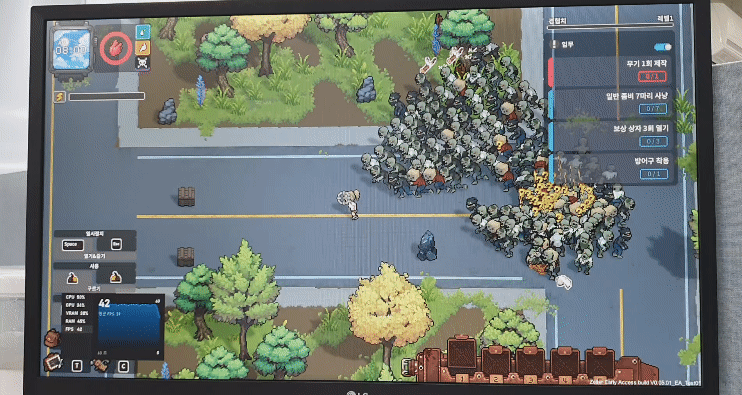 <Optimization test screen: The number displayed at the bottom left is the frame>
As a result, the optimization has progressed to a level where the game play is possible with 300 zombies captured on one screen. Especially our focus point was that there was no unpleasant experience due to momentary game stuttering. (*Keep 60 frames at normal condition/Achieve 30 frames when 300 zombies are visible on screen)
There are still additional optimization methods available, but the update schedule has been delayed a lot and we plan to continue these methods in the future.
Also, we plan to re-adjust the number of zombie waves based on optimization results.
■ Diversion of Difficulty
The difficulty level was the part where opinions of existing users divided.
Some said that the difficulty was appropriate and others said it was too easy or too difficult. So, we plan to provide different levels of difficulty so that users can play according to their taste.
There will be three stages of difficulty, Easy/Normal/Hard and we will do our best to balance out so that we continuously absorb users to our game.
■ Introductory Elaboration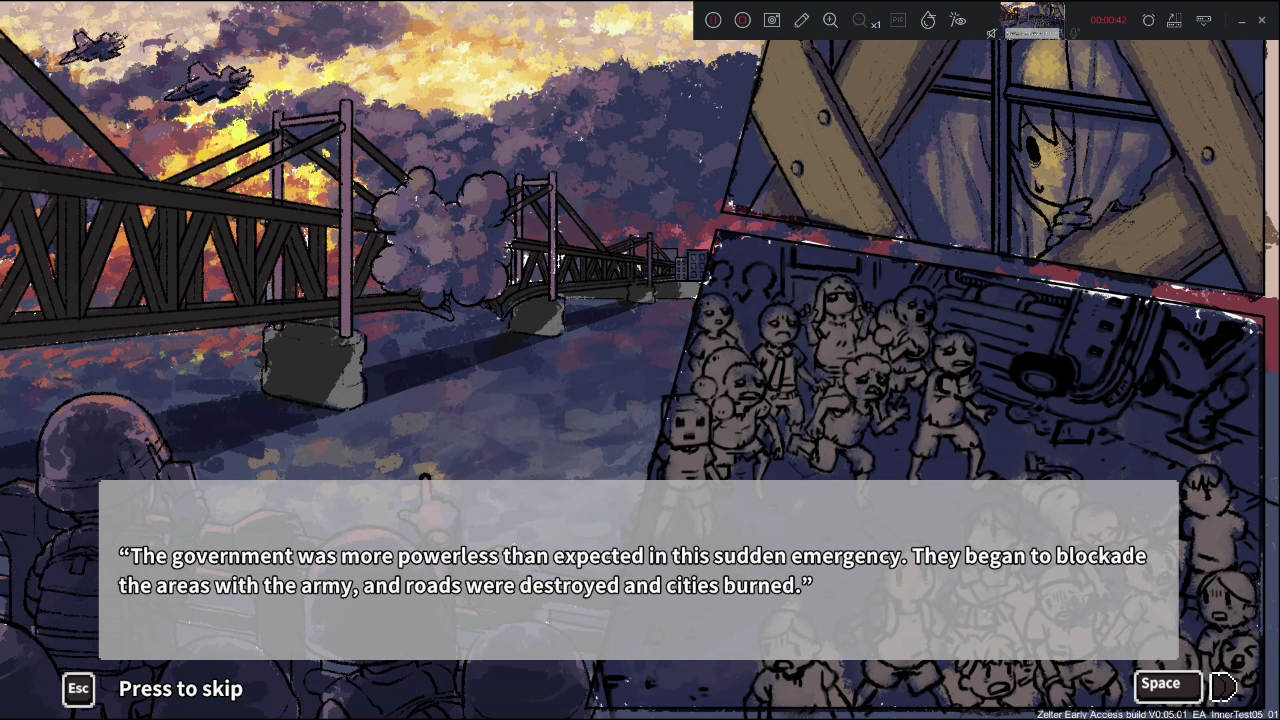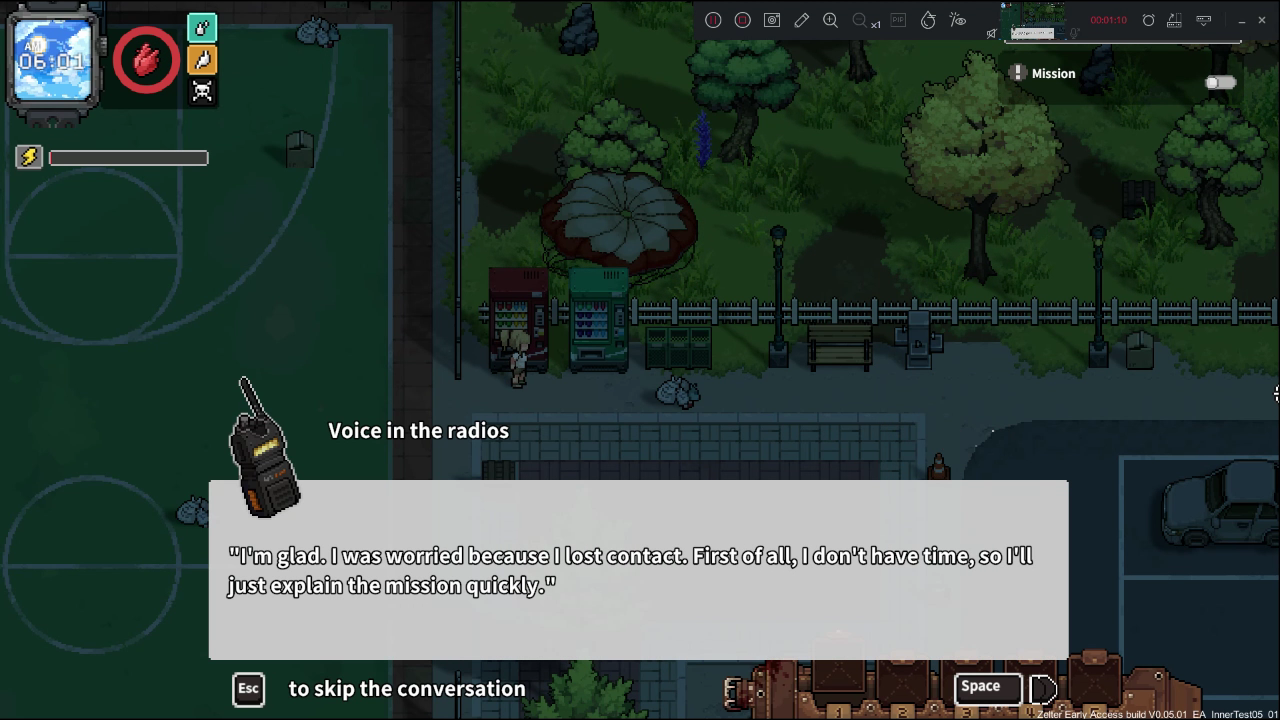 <Example of opening image >
The main problem our existing users point out was that they did not know what to do.
In line with the newly changed game system, we are refining the introduction of the game so users can focus more and make sure to communicate our goal. Also, we are working on elaboration to ensure that users do not lose their goals through quests after the introduction.
■ 2 Types of Zombies Added
Although they have different features compared to normal zombies, their abilities were the same.
However, we decided that more powerful zombies would ensure more entertainment and so we are adding police and military zombies that have more abilities than normal zombies.


<Police zombie>


<Soldier zombie>
It is a shame that we don't have much to show compared to last month.
However, the optimization issue that has been bothering us for a while is finally starting to be resolved, giving the development team some relief.
We will come back next month with good news.
We will always do our best.
Thank you.
Sincerely,
G1Playground