Developer note, in September
Hello everyone!
This is Xernis, the developer of <Zelter>.
How have you all been?
As we were planning our development schedules, we thought we could release our large-scale update by this fall, but it turns out it is already the fall season now. Time does pass by so quickly.
It has almost been a year since the beginning of early access for Zelter.
Though we regret that we launched Zelter too early, we know very well that sitting around and complaining makes no difference, so our dev team is fully focused on persisting with our development efforts.
We would like to sincerely thank everyone who continues to love our game, despite our shortcomings.
This month, we spent most of our hours conducting balance tests, optimization, and QA.
It is a shame that we cannot explicitly share the results of our hard work, as most of the tasks were about polishing the backend rather than those immediately noticeable as a front-end feature. Nevertheless, we hope you can understand this as a sign that we care even more about our code and that our update development is almost nearing its end.
Now, let us share some more details about the development progress of September.
• AI Logic Change
Our dev team is aware that the existing peer NPCs failed to function well according to the players' intentions and were even named 'scapegraces'. We felt that the existing AI we built had certain limitations to improving the NPCs' performances, so we eventually decided to drastically change the AI tool and logic, even if it took a long time to develop.
To create an elaborate AI logic, we need to put many hours into development and testing. However, we thought using a clumsy AI to save time would lead us to repeat our past mistakes. As a result, instead of using an unpolished AI, we first minimized the roles that NPCs play in the game to reduce the stress for our users.
As for the peer NPCs, this update only supports their 'follow along' feature, but their functionalities and roles will be sequentially enhanced in the coming updates one step at a time.
In the case of Zombie Bosses that adopt our new AI logic, we expect them to demonstrate smarter moves and attack patterns.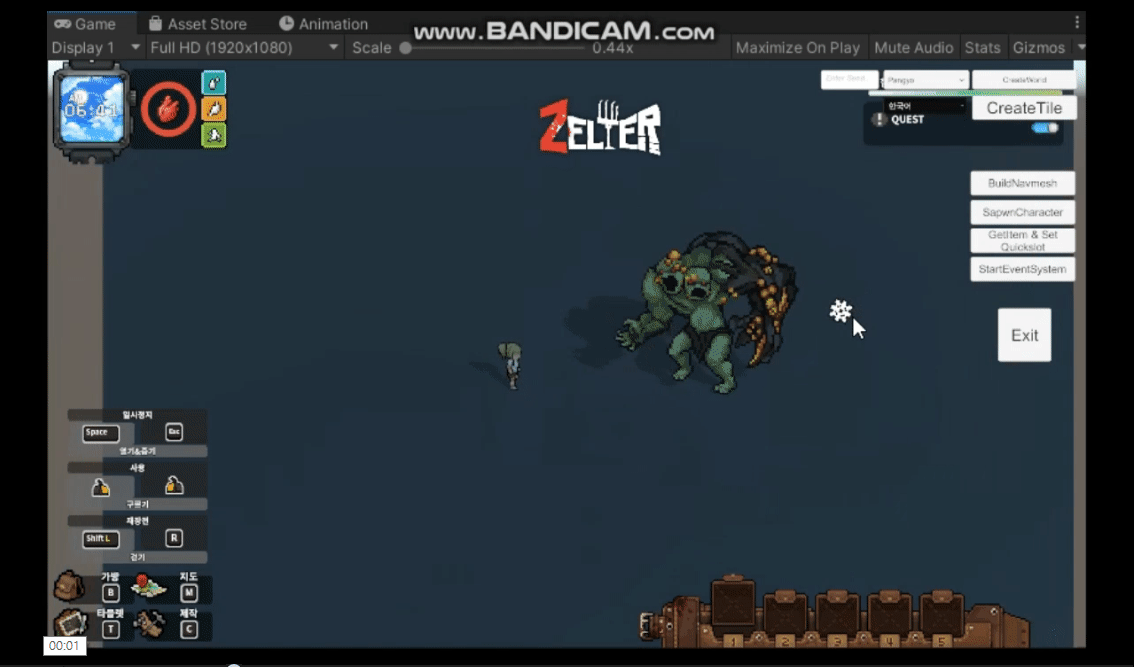 < Zombie Boss – AI Improvement >
• Added introduction and ending scenarios
Many users gave us the feedback that Zelter's introduction section needs further improvements.
Our dev team added a new game intro and ending section to create a more immersive game environment. We strive to find even better ways for players to resonate with the game settings involving why players are stuck in a den of zombies and have to fight desperately for their lives, how long they have to keep surviving, and so on.
As one of the ways for this, we are providing various objectives and adding productions and illustrations.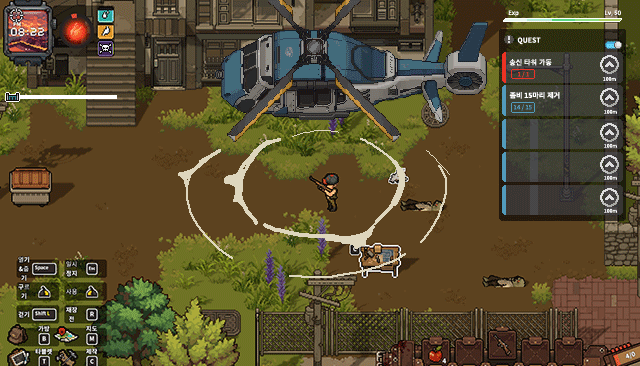 < Escape Helicopter : Under Development >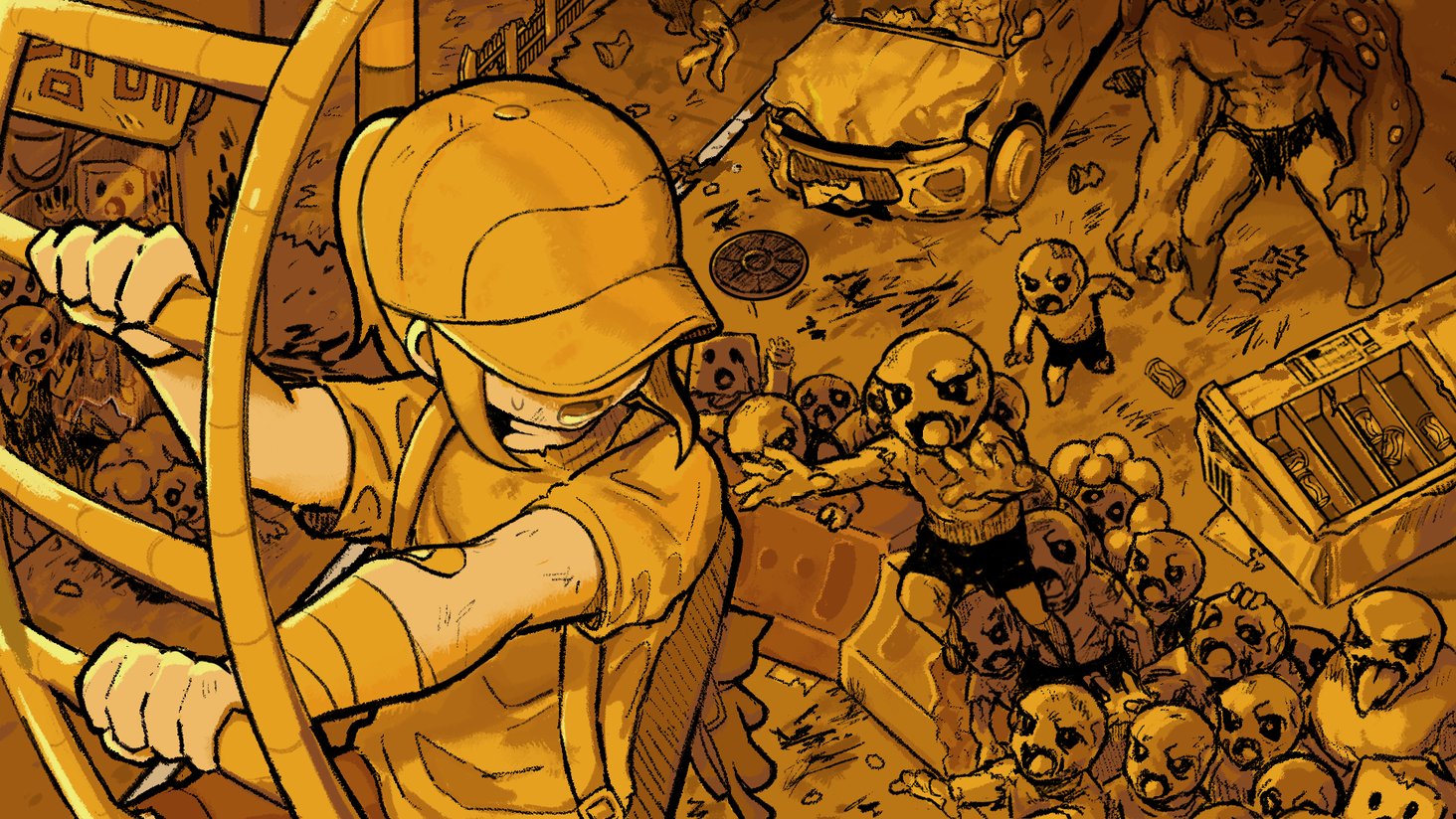 < Illustration for a Successful Escape >
• Balance test and QA
Our developers are continuing to play the game to find the most optimal balance points. Furthermore, we are endlessly conducting QAs to minimize any bugs.
It is with a heavy heart that we unintendedly share a relatively short developer note this month.
But we are continuing our development efforts steadily with a strong belief that focusing on delivering a proper update, rather than a quick one, is the right direction for us to repay the care and love from all our users.
We hope to bring more development news next month.
G1 Playground will always be the most hardworking game studio.
Thank you.
G1 Playground