Hello, survivors!
May is at an end and we are happy to bring you a new Zelter development update!
Pioneer Mode is finally close to completion.
All core systems are currently in place and we are on to adjusting balance. After QA and localization throughout June it will be added to the live version in July. This renewed version is the fruit of 15 months of dedicated labor. Once development of Pioneer Mode is finally complete, all our efforts will be directed at multiplayer mode.
We would like to express our boundless gratitude to all of you who supported us and stuck with us through thick and thin.
Let's move on to Pioneer Mode, then examine what's in store for the upcoming multiplayer mode.
■ Pioneer Mode: Farmer's market
In Pioneer Mode players open barriers surrounding the starting area to expand the territory available for exploration and farming. But in order to unlock the barriers you will need money and various resources.
They're not easy to come around, money in particular, just by exploring and fighting zombies.
Luckily there are merchants hiding all over the map, willing to trade with you for items. They value food in particular, meaning you can sell what you grow by farming. Costs fluctuate however. Pay attention to the prices to make the best profit.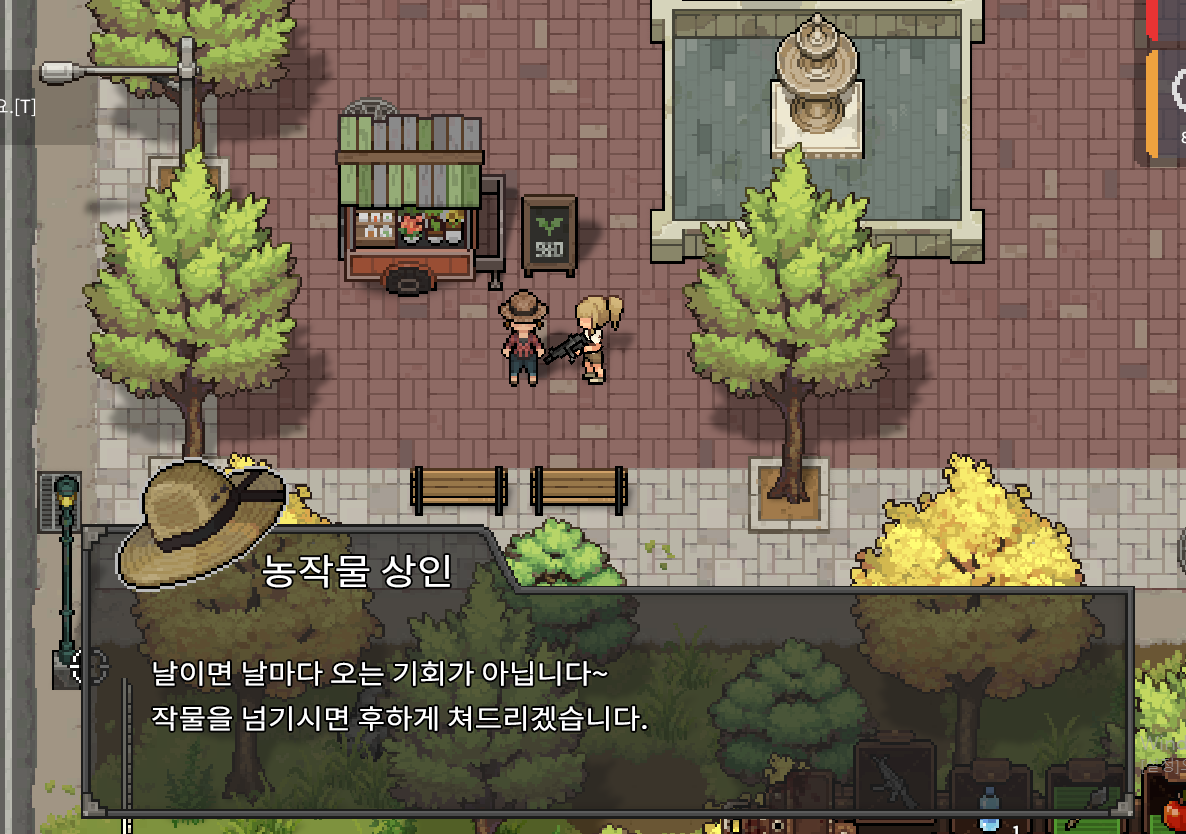 ■ Save & Load: Bed & Tent
We have implemented a save function. The game will now automatically save at a certain time every day. However, you can also save the game at a desired time by using a bed or a tent.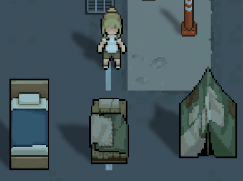 ■ NPCs: Military base
Rescued NPCs may now become companions. They all have different skills and tendencies.
This area will help you periodically find more skillful NPCs who know their way around a gun (and a hungry zombie). Though still not as well as you do.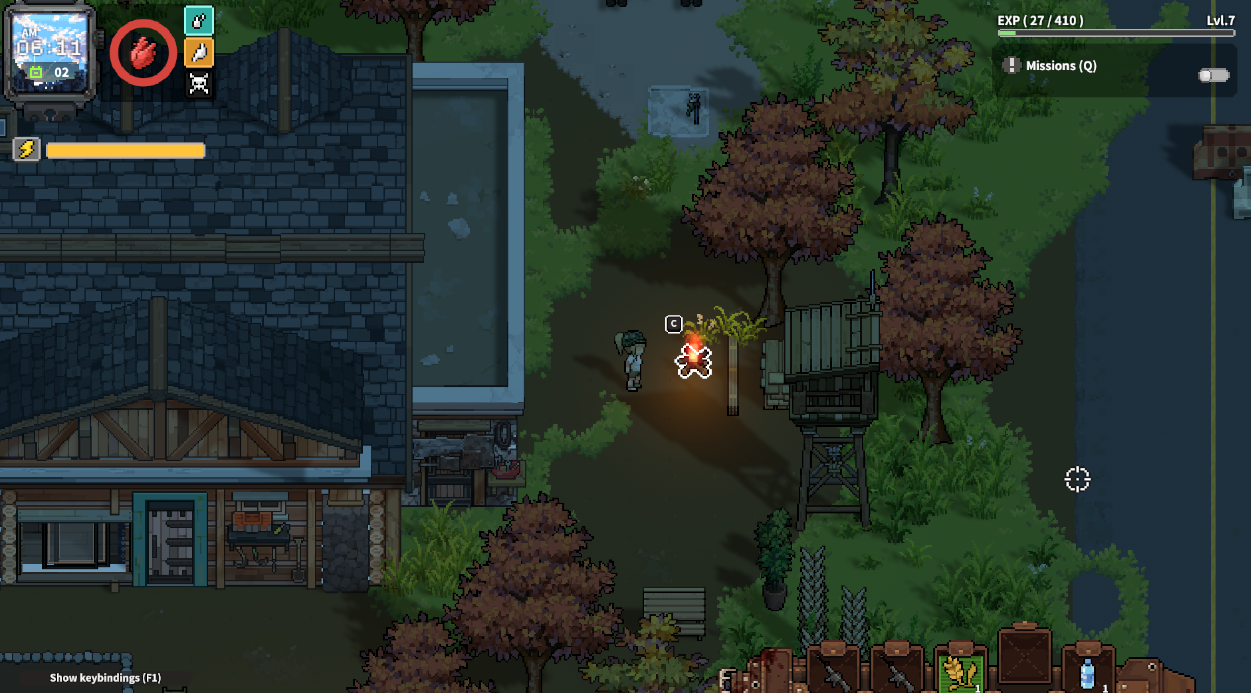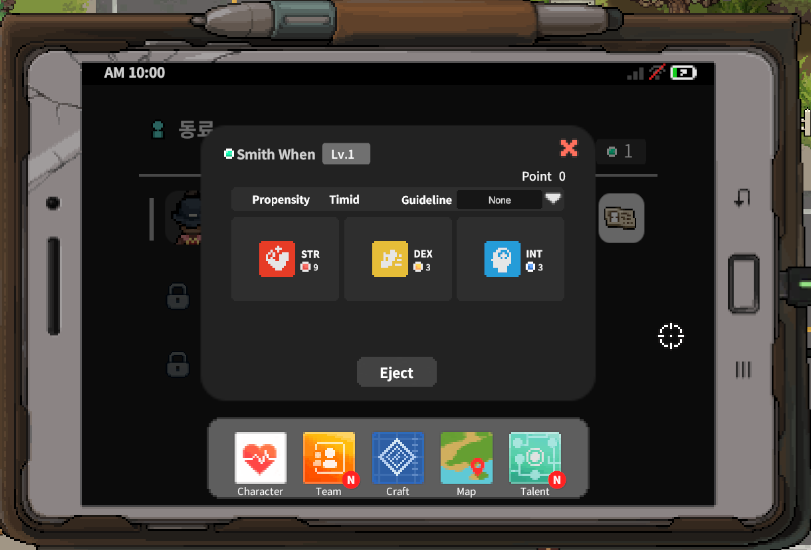 ■ Multiplayer: Kickboard and motocycle
Currently, we are in RnD for vehicles, developing controls, mechanics, ensuring driving around will feel satisfying.
Although vehicles are not present in current Pioneer Mode, we are doing our utmost to include them in multiplayer mode.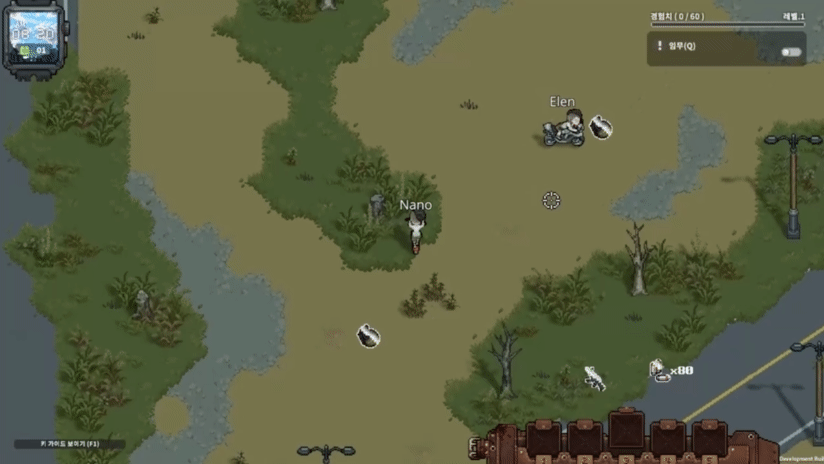 ■ Multiplayer: What's the mode?
At this moment multiplayer mode is being developed as a hybrid PvP experience. We made the decision to add it as a distinct mode as opposed to adding multiple players to challenge or pioneer mode. This mode is designed to promote cooperation competition and betrayal.
Our very first multiplayer mode will feature multiple survivors engaging a single "special" zombie controlled by a player. The survivors' task will be to survive while waiting for a rescue helicopter to arrive in the area. The zombie will relentlessly attack survivors and keep them on their toes, evolving as it gets EXP. Player-controlled survivors who are killed transform into zombies as well, attacking their former companions.
Build fortifications, hide in shelters and do all you can to survive the zombie attack and live to see the evacuation helicopter.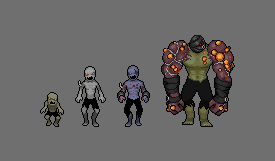 <Zombies evolve as they level up. >
This wraps up our May update. There will be more to come, so stay tuned!
Best of luck, survivors!